Hi everyone, thank you for visiting my site. I am a maternity, newborn, and family photographer in the Athens, GA area and I live in the small town of Winterville, just outside of Athens, on the east side.
My photography journey started when I had my first child, Sienna, and like most mothers, I began to take more photos of her than I could ever need. However, two years later, when my husband and I had our triplets (Rylan, Landon, and Romina), as you can imagine, things really got going.
I have a bachelors and a masters degree in design from an Ivy League school and I taught design for 10 years at UGA and for 5 years at Athens Technical College.
I obtained a certificate in photography from the Georgia Center at UGA and my portfolio won 1st place in my graduating class. At that time, I knew I wanted to specialize in newborn photography.
Here at Bitsy Baby Portraits you will be able to enjoy a relaxed, no-stress, friendly atmosphere where I will create custom heirloom portraiture for you to treasure for years to come. I know how hard it is to find time to make it to appointments with a small baby (try and imagine three!), so I am very flexible and patient with you and your family. I am willing to open up my schedule for a newborn photography session, since due dates aren't always when the baby decides to come :-)
As your newborn and child photographer, I will capture those fleeting moments that disappear so quickly. I specialize in beautiful close-ups of facial expression and adorable body parts, as well as the use of wonderful, creative, vintage props.
Baskets, scales, bowls, miniature benches and other wonderful antiques are part of the package. Adorable handmade hats and accessories are employed as well, and I am constantly adding to my collection.
I am a "no sales pressure" photographer, and the prices you see on my website are all you will be asked to pay. I do not use "hard sell" tactics and I am not trying to "upsell" anything.
Please feel free to contact me with any questions. Don't miss out on capturing these special moments now to cherish for a lifetime.
"We highly recommend Bitsy Baby Portraits. Scheduling was easy, instructions were detailed, the session was comfortable and the pictures were ABSOLUTELY ADORABLE. We plan to use her in the future as our little one grows. Hats off to Thea of Bitsy Baby Portraits! We couldn't have asked for a better outcome." ~ Denise J. Athens, GA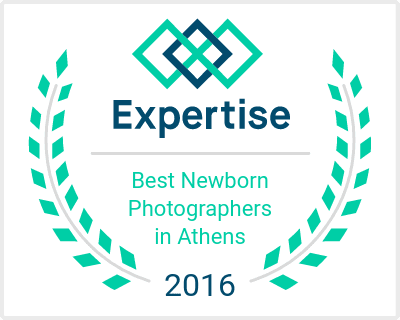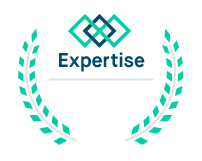 Best Newborn
Photographers
in Athens
2018